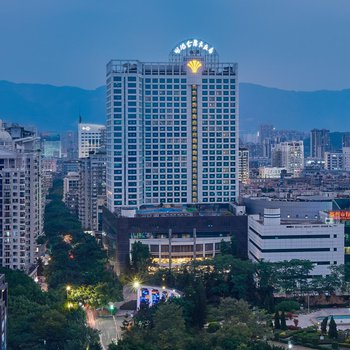 Renovated in 2019, the Empark Grand Hotel is a great choice for accommodation in Fuzhou.
The hotel is only 2km from Fuzhou Railway Station and 55km from Fuzhou Changle International Airport, giving guests a number of convenient transportation options. In addition, Shudou Metro Station is just a short walk away. With Hot Spring Park, MingDian Jie and Wenquan Road all within a short distance, there is no shortage of things to do in the area.
After a long day of sightseeing, guests can retire to the comfort of the hotel. For guests' convenience, airport pickup can be arranged. This Fuzhou hotel offers parking on site.
If cleanliness is important to you, this hotel makes an excellent choice, as our guests consider this to be one of the cleanest hotels in the city. This hotel is particularly popular with those traveling on business.